Collection:

ICAN

"Goody Goody Gilly Gumdrops!" Says ICAN Gilly.

"We are celebrating 10 Years of




Home Deliveries: February 12th

Home/Office Deliveries: February 14th

The Puppy Love Story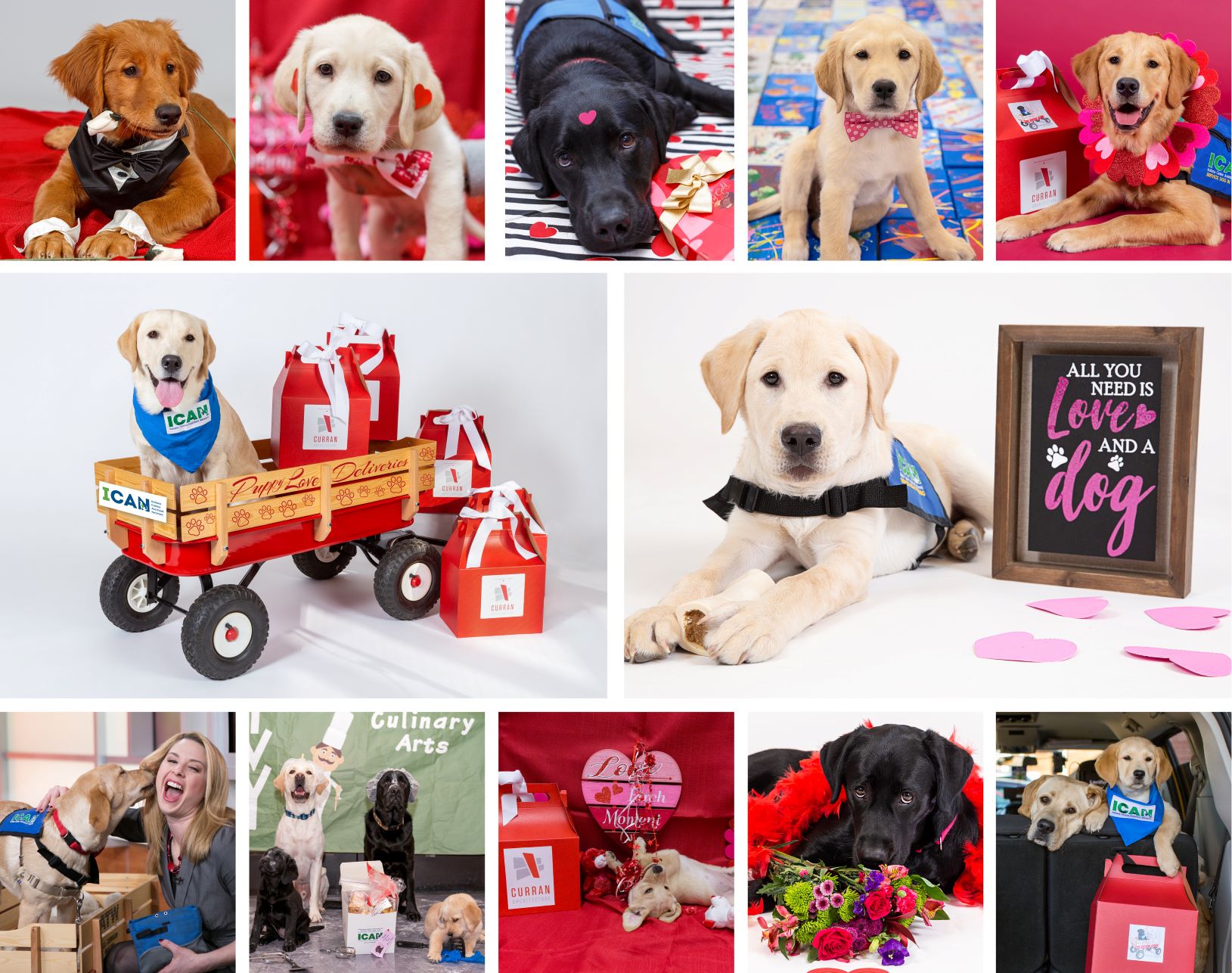 Ten years ago we thought how cool would it be to have our dogs-in-training delivery a Valentine gift! We decided to give it a try so we assembled 50 gift boxes. All of them sold out with people wanting more. We then increased the number for the following year to 150 and ran out of them again! There was definitely a demand for having our dogs deliver the love (and why wouldn't there be!) so we kept adding more and more to our production each year. This year we will be assembling 1200 Puppy Love Valentine Gift Bags!
New This Year!
For the very first time we will be delivering to homes.

Your Puppy Love Valentine Gift items will come in a decorative tote that features an ICAN puppy
To celebrate the 10th Anniversary of Puppy Love Valentines we are offering a limited number of Premium Valentine Gift Bags. Our goal for this Special Premium Valentine Gift Bag is to raise an additional $10,000 to celebrate our 10th Anniversary. We have a limited quantity of 100 boxes, so be sure to order today! Details of products included in this box are listed below.